Edward and Julie
This blog was originally started to enable family and friends to keep in touch with us and see what we were up to, when we began our new life in France, back in the July of 2015.
If you happen to look through some (or all) of our older posts, you will see that we have become well established in our new home and community.  We are still working on the house and garden – new projects and ideas always keep us busy on that front.  We are currently both self-employed -Edward works as an 'coneiller en immobilier' for a French estate agency and I am doubling up as a freelance scientific consultant on one side and as an artist-printmaker on the other.
As our focus changed, the original blog became less used but now I intend to post more regularly, particularly about my ongoing adventure with my art business but also with the odd snippet about our life our here in rural France.
Of course, I shouldn't forget to mention Colin and Mouse, our furry companions and they will probably feature in the occasional post too!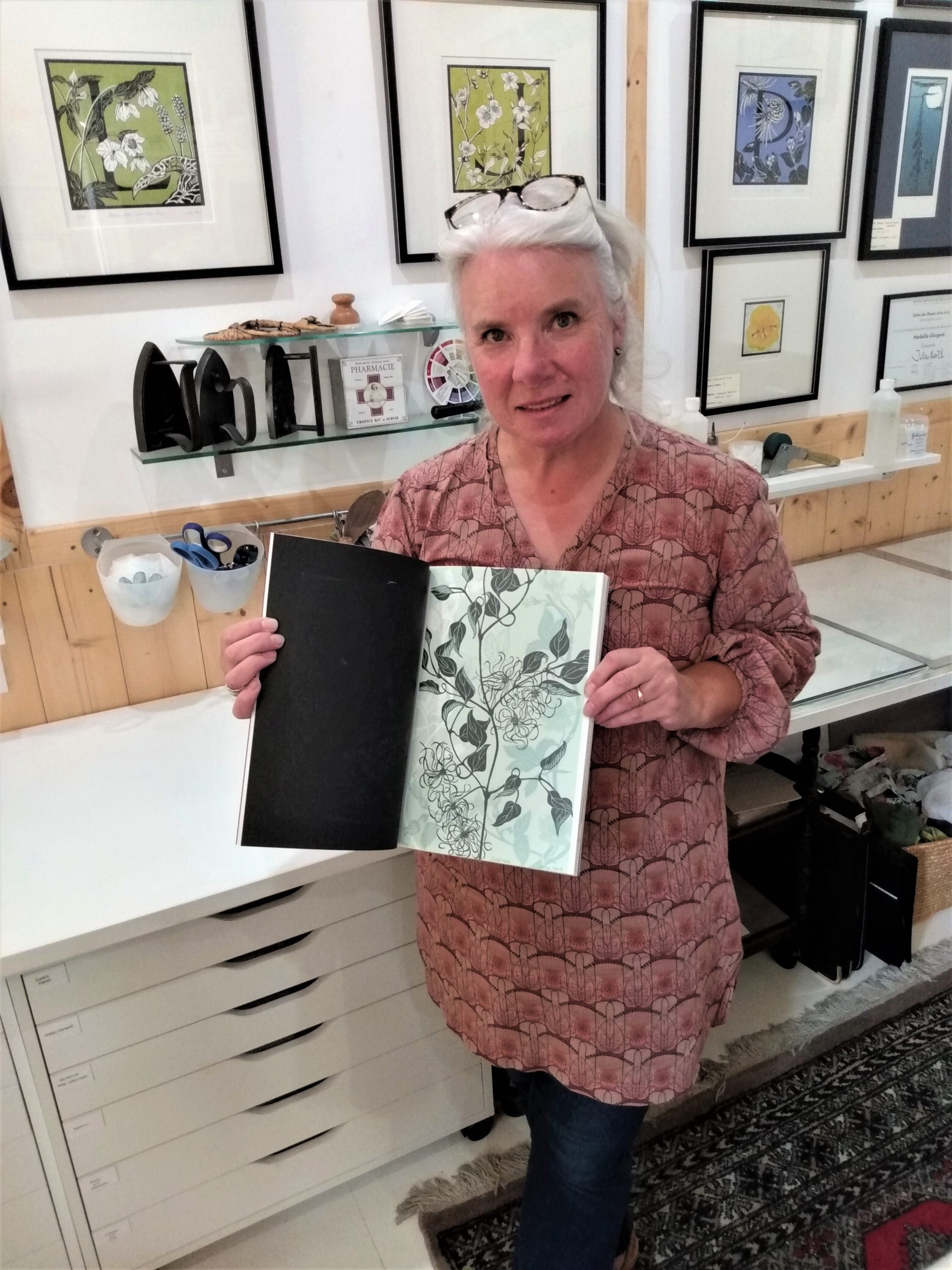 Us:
After living in North Yorkshire for 27 years, the opportunity arose for Edward to take voluntary redundancy.  Mostly by chance, we happened upon some houses for sale in Normandy, resulting in 3 visits to France and umpteen property viewings, before we upped sticks and left Blighty for our new life.  As things turned out, we found our permanent home in the Pays de la Loire, in the little-known department of Mayenne.  Surrounded by verdant, rolling countryside and kind, welcoming neighbours, who have now become close friends, we count ourselves lucky to have found La Biochère, our little patch of paradise!
I hope you enjoy these blogs as we continue our journey.  Please do feel free to leave comments, we would love to hear from you.
Edward and Julie
A re-introduction I'm really excited to be writing this new post for my blog (it must be at least a [...]